Gingko — A Floral Therm Lanscape
Final Thesis Project (2018)
01 Transversal Section


'Gingko' is an environmental ecosystem which holds a floral therm building — a hedonistic project which translates certain natural shapes into organic architectural geometries. The landscape intervention in the site enables an approach to the building through an open space which is constantly being modified following biological patterns (The Garden in Movement, Gilles Clément, 2007). The slope of the terrain is modified in the project to build productive landscaped terraces full of diverse flower and aromatic plants which are used for the floral theraphy inside the building. The plan of both the landscape and the building has been designed by studying spiral patterns of vegetal growth (inflorescences).

Following the spiral-like field, we will descend down the terraces into the lightweight inmersive atmosphere inside the building. The design of its roof derived from the study of the Gingko Biloba's leaf, the oldest species of tree in the world. This project is an enjoyable and exciting research on how to translate certain shapes of nature into an architectural space.


02
Landscape Plan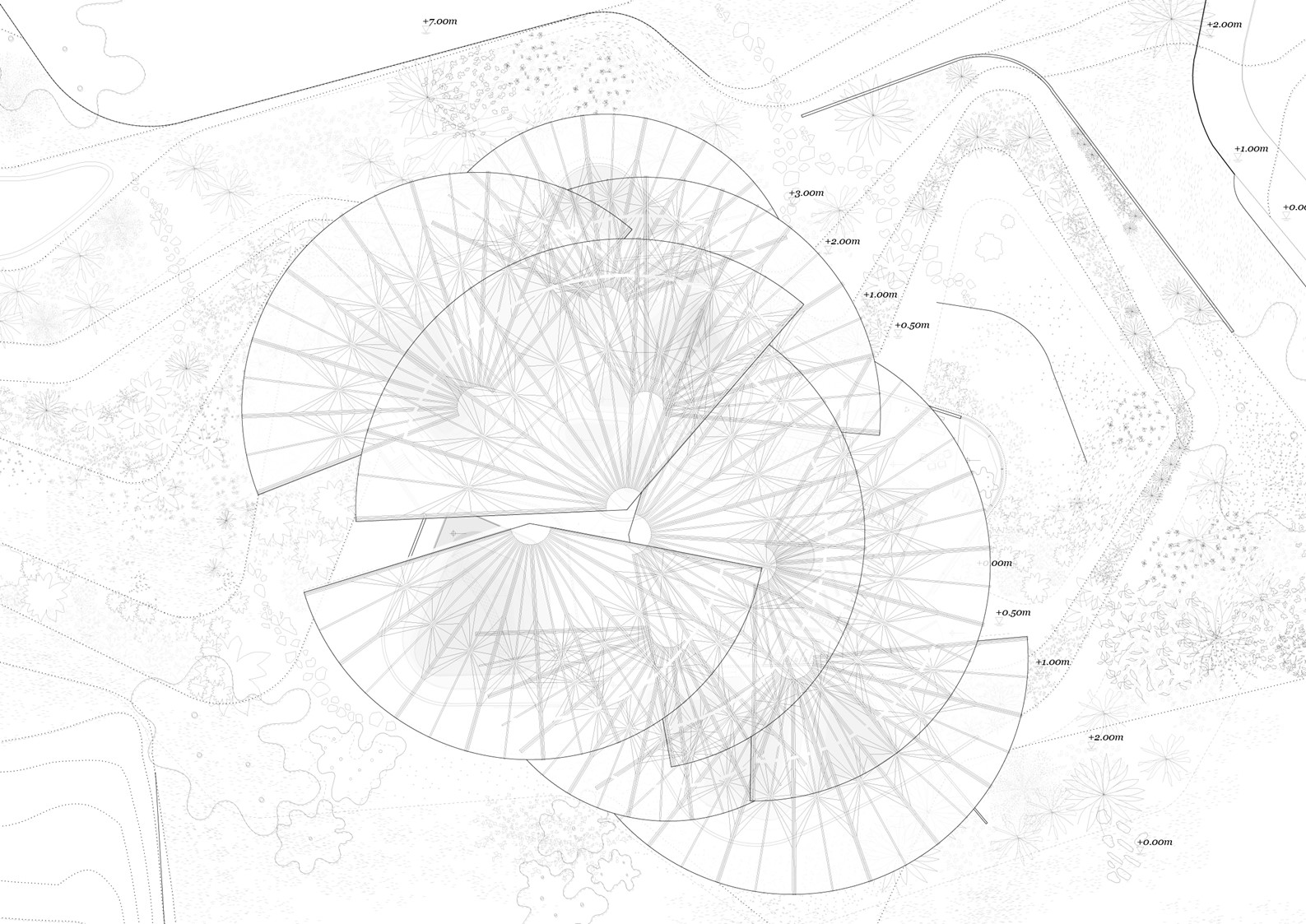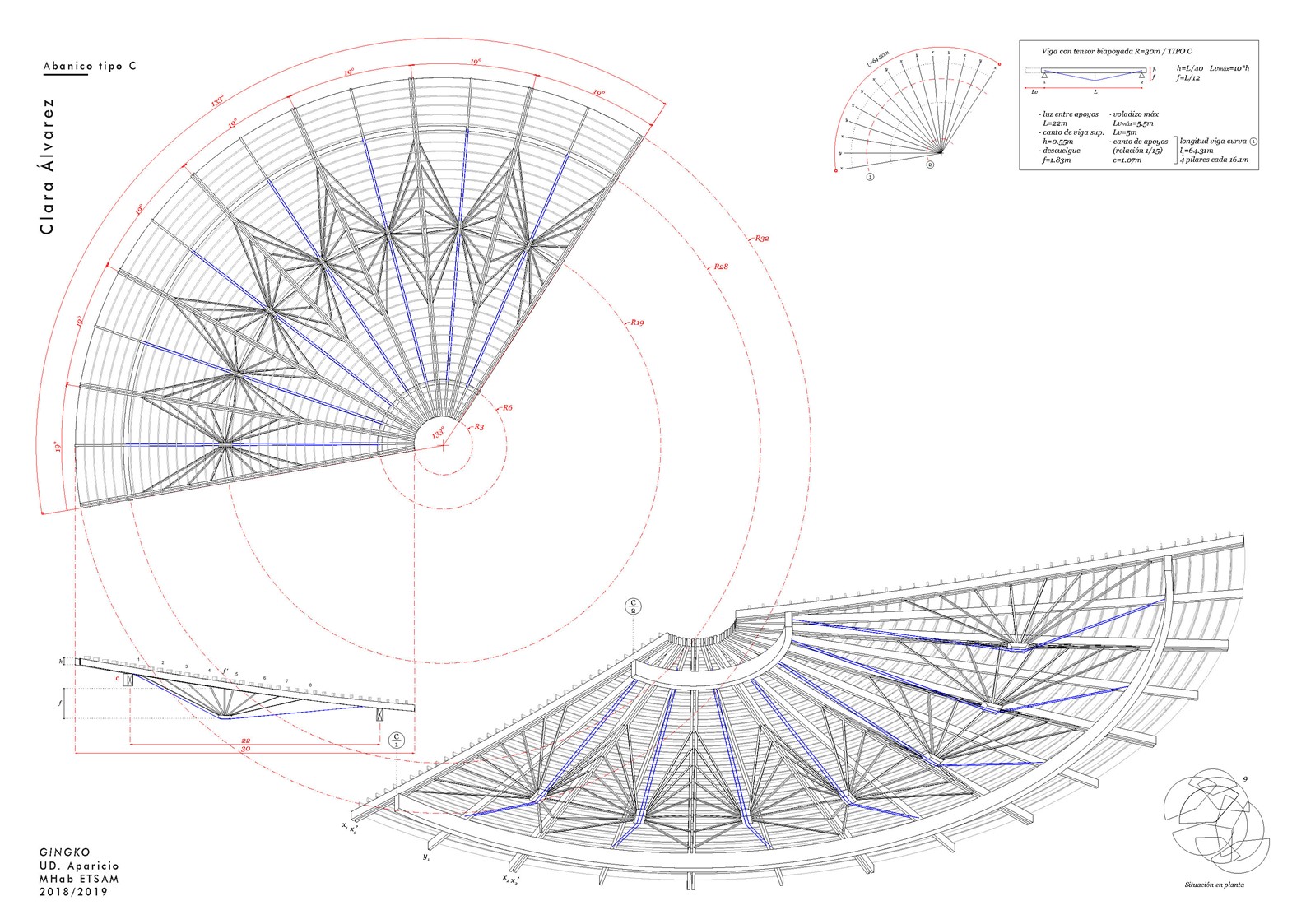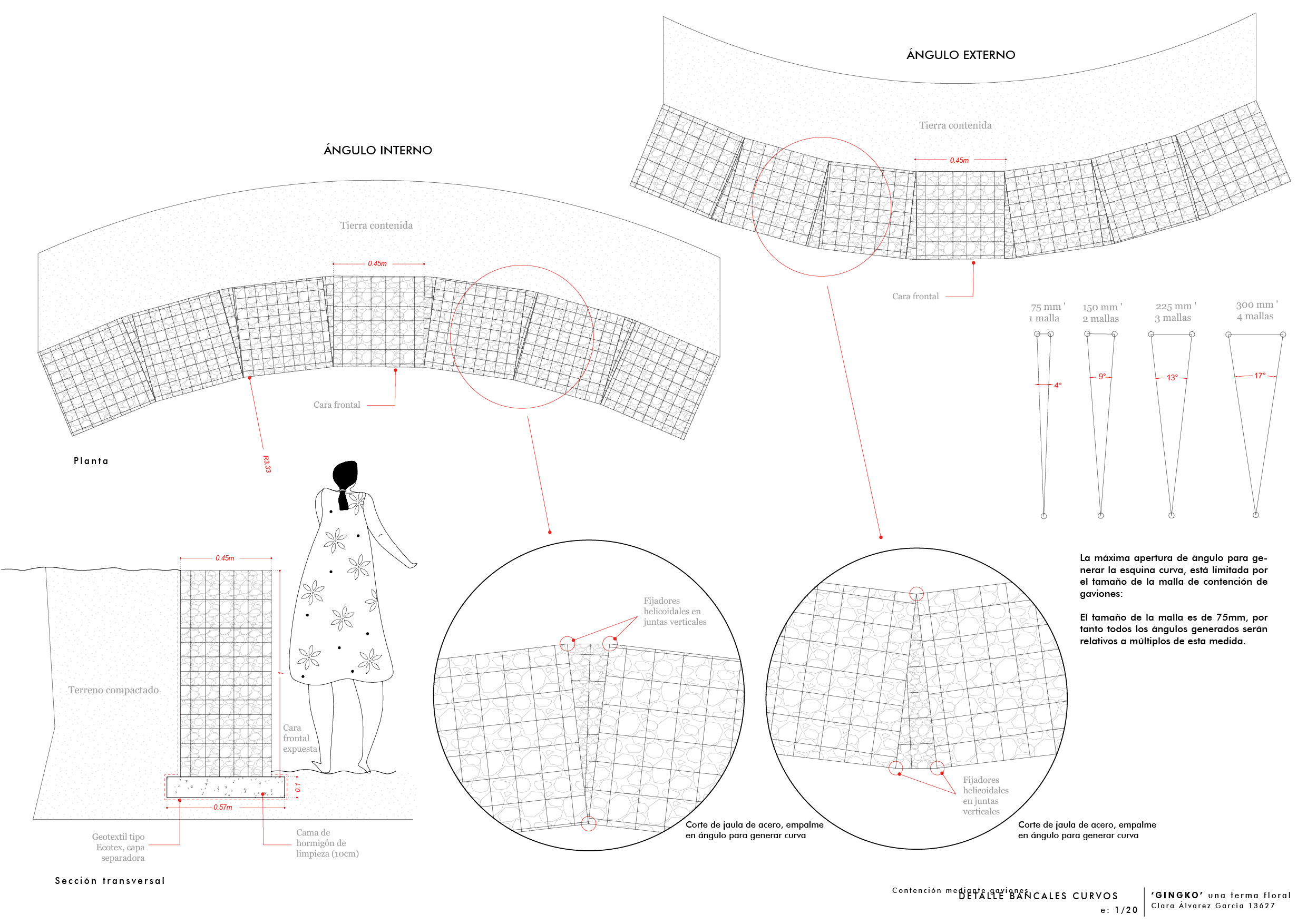 05
Images